Call Center Services
Office Beacon has provided wordclass full-time remote staff offshore services for two decades
Our call center professionals are competent and highly qualified for your business operations covering general admin work to specialty functions
Premium grade software access, multi-lingual support and omnichannel support
Transform your Business by
outsourcing Call Center Services
Challenges that Office Beacon
Can Help You Overcome
Management of call volumes
Most growing companies face an unusual increase in call volumes, and outsourcing this department eases out the pressure and solves the problem
Increased Costs
Hiring in-house call center agents costs businesses millions of dollars every year
24*7 hours support
By offering 24*7 customer support, you stand a chance of retaining customers
Communication breakdown
Outsourcing call center services to Office Beacon gives you access to agents who can speak different languages like Mandarin, Latin, Spanish, and English fluently
Our Portfolio of Call Center Services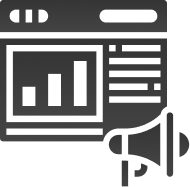 Exceed your Customer's Expectations
Our Array of Call Center Services
Inbound Solutions
Having an inbound call center service team will provide sales representatives with necessary support. Ensure superb customer communication with 24/7 inbound call center services from Office Beacon.
Outbound Solutions
Our professionals will handle all of your outbound support, thereby boosting your sales and customer retention. Outbound support by Office Beacon can improve your sales numbers by spreading the word about your product.
Some of the advantages of officebeacon
call center agents at an affordable price
Your customers will get routed
to the same call center agent every time they call
support that enables you to address customers' requests faster
work as backend team instead of an offshore team, giving you the benefit of having an open communication with them at any given time
Access to the free latest technology
that you can use to grow your business. This software includes cloud-based platforms, VoIP, email, and webchat
Testimonials

What Our Customers Say
Devin Piscitelli
President, AAkron Line
"Office Beacon has been very integral to the success of our company and allowing us to grow. Because it's been such a positive experience for us, I don't want to recommend them to our competition, but I have in the past and definitely will in the future."
Paul Bellantone
Former President, PPAI
"Office Beacon provides incredible value to our industry. They help us take the friction our of transactions, they help us become more seamless to our end buyers enabling our companies to provide better service and ultimately grow and become more profitable"
David Nicholson
CEO, Polyconcept North America
"Office Beacon provides the full spectrum of services. As I think about our growth, that partnership has been a very important part of it. Our industry is complex, and our ability to grow quickly is depending on partners like Office Beacon."
Melody Collet
VP of Technology, Comda
"We've been working with Office Beacon since 2004. They were integrated at a time when we were migrating to a new ERP, we were also experiencing significant growth, and we were having a really difficult time moving our customer orders in a timely fashion. Office Beacon worked around the clock and helped us become tremendously more efficient."
Mitch Mounger
CEO, Sunrise Identity(A Halo Branded Solutions Company)
"Office Beacon has had an immediate and positive impact on our bottom line. Being up in Seattle, it's difficult to find the resources you need when you need it. With Office Beacon we found a group of great employees who could work for us right away and at a very cost effective rate."
Want to know more about our Call Center Services?